RESPONSIBLE DOWN STANDARD | COLUMBIA®
AT COLUMBIA, OUR PROCESS TRACES THE RAW MATERIAL SOURCE TO FINISHED GOOD PRODUCT, ENSURING OUR SUPPLY CHAIN IS VERIFIED FOR RESPONSIBLY SOURCED DOWN.
WHAT IS THE RESPONSIBLE DOWN STANDARD?
The Responsible Down Standard is an independent, voluntary global standard, which means that companies can choose to certify their products to the RDS, even if there is no legislation requiring them to do so.
The RDS was developed and revised over three years, with the input of animal welfare groups, industry experts, brands and retailers. The standard recognizes the best practices in animal welfare, and excludes those that violate the animal's well being.
RESPONSIBLE DOWN STANDARD GOALS
The Responsible Down Standard ensures that down and feathers come from ducks and geese that have been treated well. This means enabling them to live healthy lives, express innate behaviors, and not suffer from pain, fear or distress.
The standard also follows the chain of custody from farm to product, so consumers can be confident that the down and feathers in the products they choose are truly RDS.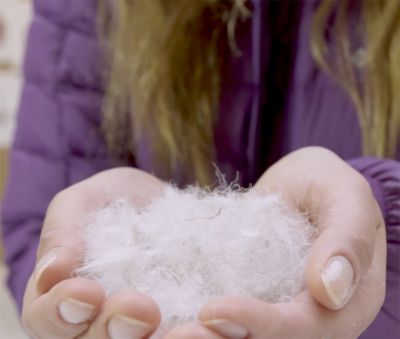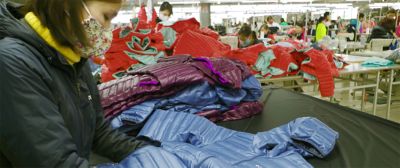 TRACKED AND VERIFIED MILLIONS OF UNITS
WHAT DOES RESPONSIBLE MEAN?
The intent and spirit of the standard is best reflected by one of Oxford Dictionary's definitions of responsible: "morally accountable for one's behaviour." Not only farmers, but brands and supply chain members need to meet their obligations to respect the Five Freedoms of the animals that provide their down and feathers, and to meet the trust of consumers that are choosing RDS products.

At Columbia, we use responsibly sourced down in all our down insulated items. This voluntary approach garantees the products our customers buy are respectful of animal welfare while delivering exceptional performance. We offer a full range of responsible down products to fit your expectations, no matter what kind of activity you're planning.