MANCHESTER UNITED CLOTHING COLLECTION
TESTED TOUGH FOR THE TOUGHEST FANS.
OFFICIAL OUTDOOR APPAREL PARTNER
FOR MANCHESTER UNITED
We share with Manchester United Football Club a commitment to performance
and innovation. In that spirit, we are proud to present our Manchester United
clothing collection – a special Club branded outerwear line including
jackets, fleeces and hoodies for men, women and kids featuring our most
advanced fabrics and technologies to keep fans protected in any condition.
THE MANCHESTER UNITED JACKET COLLECTION
A NEW RANGE OF
CLUB BRANDED PRODUCTS
Our Manchester United clothing line of outdoor jackets, fleeces and hoodies accompanies Club fans around the world.

From waterproof/breathable rain coats to ultra-warm fleeces and down jackets, the Manchester United jacket collection not only provides protection on various outdoor activities, including hiking, mountaineering as well as water and snow activities. It also offers a new way of expressing support for the Club on those cold and wet Manchester weather days.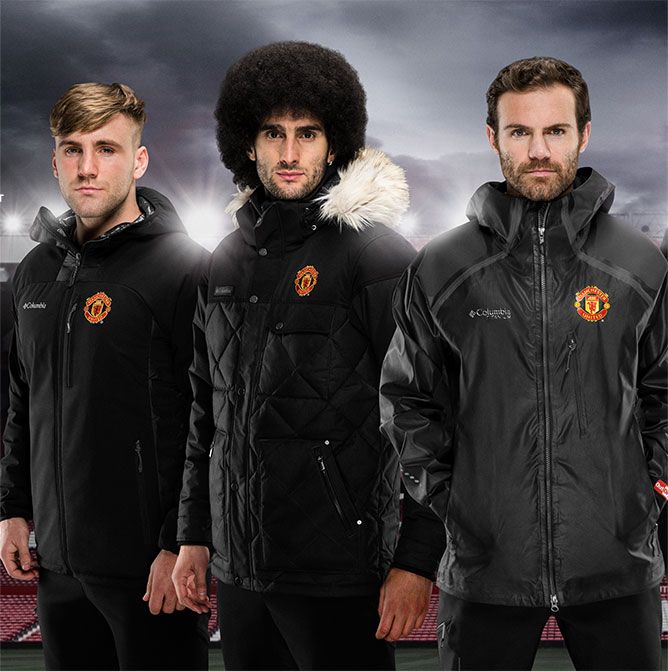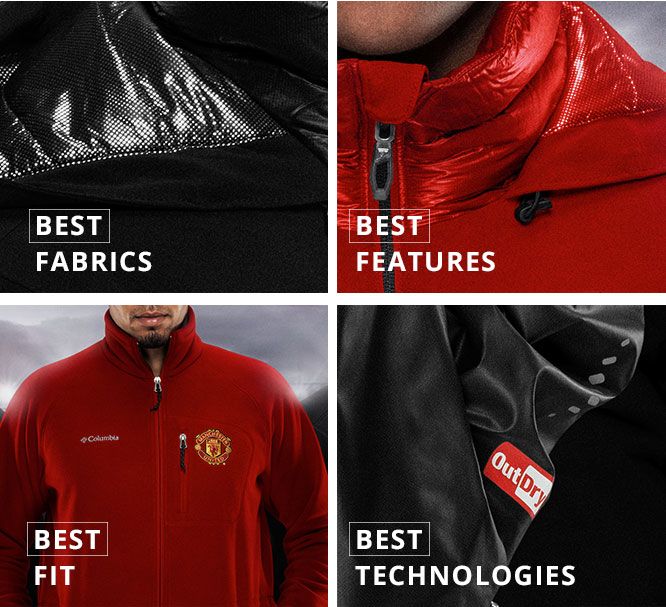 TESTED TOUGH
FOR COLD TRAFFORD
From Omni-heat reflective lining to OutDry Extreme, our latest rainwear innovation, we chose our most advanced technologies, best fits and premium fabrics for the Manchester United jacket selection.

What's more, it's been tested tough in some of the most demanding circumstances in the world to make sure the toughest fans stay warm, dry and comfortable at Old Trafford, no matter what.