TESTED TOUGH WHERE WE'RE HOOKED ON FISHING
Fishing has always been part of our heritage - and that's not only because we're named after the Columbia River, famous for its fishing. It started off in the 1960's with the iconic fishing hat and our first ever innovation: the first specialized fishing vest on the market.
Today, our collection offers a wide selection of technical fishing clothes. From our authentic waterproof fishing vests and bibs that keep you protected in cold rivers to lightweight fishing shirts and water shoes, you'll find the comfort and functionality that you need when you're reeling in the big one.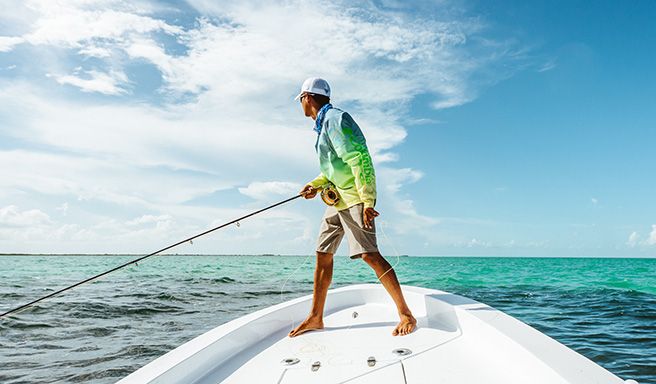 Stay cool when the heat is on with advanced features like sweat-activated cooling, underarm and back vents for increased airflow, and technology that deflects sunlight away from the body.
Minimize moisture when you're battling the elements with features like sweat-wicking, quick-drying fabrics, and waterproof-breathable construction.
Be safe and protected with angler-friendly features like water-and-stain repellent fabrics, and UPF sun protection to help prevent sunburn.