We build innovative, functional products that keep our consumers warm, cool, dry and protected so that they can enjoy the outdoors longer and we do so with the environment and our communities in mind. Our Corporate Responsibility Strategy ensures that we have programs, policies and processes in place across the company to responsibly manage and improve our environmental, social and community impacts. This 2015 report focuses on aspects of the Corporate Responsibility program that have significant economic, environmental and social impacts to Columbia's business and is organized to provide insight into Corporate Responsibility performance by outlining the approach, highlights and challenges in areas like Product, Manufacturing, Collaboration, Logistics and Community.
We are committed to exploring ways to design products efficiently so that they require less raw materials and fewer components, use less water and energy to manufacture and assemble, are safer for the environment, produce minimal waste, and come from ethical, humane sources. We take a holistic, lifecycle approach to measuring and managing product-based sustainability performance. This approach is informed by the Higg Index, an industry standard assessment tool managed by the Sustainable Apparel Coalition, of which Columbia is a founding member.


RESPONSIBLE DOWN STANDARD
CERTIFIED DOWN SOURCED
STARTING FALL 2016 PRODUCT

OF LEATHER SOURCED FROM
FACILITIES THAT ARE LEATHER WORKING
GROUP MEMBERS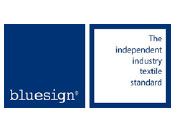 OF SOURCED FABRIC FROM
BLUESIGN® SYSTEM PARTNER
TEXTILE MILLS

OF SYNTHETIC INSULATION
CONTAINED 50% OR MORE
RECYCLED CONTENT
MATERIALS TRACEABILITY
PROGRAM
TO INCLUDE CLOTHING AND
FOOTWEAR RECYCLING
TO BETTER
UNDERSTAND IMPACTS
FROM THE USE AND CARE
OF OUR PRODUCTS

We are committed to working with manufacturing partners that share our values of fair and ethical treatment of workers, as well as moving towards more sustainable manufacturing practices.

OUR STANDARDS ARE THE FOUNDATION BY WHICH WE EVALUATE SOCIAL AND ENVIRONMENTAL
PERFORMANCE. KEY COMPONENTS OF OUR STANDARDS INCLUDE:
STANDARDS OF MANUFACTURING PRACTICES (SMP):
Code of conduct based on the International Labor Organization conventions. These standards lay the foundation for our working relationship with suppliers. Our SMP outlines standards on the prohibition of Forced Labor, Child Labor, Harassment or Abuse, as well as policies and practices that promote Nondiscrimination, Freedom of Association, Compensation, Employment Relationship, Hours of Work, Health and Safety, Environment and Ethical Conduct.
HIGG INDEX FACILITY ENVIRONMENTAL MODULE:
The Higg Index Facility Environmental Module, managed by the Sustainable Apparel Coalition, assesses practices in the areas of energy use, waste, chemical management, water use, wastewater practices and greenhouse gas emissions.
RECEIVED AT LEAST ONE SOCIAL
COMPLIANCE AUDIT
COMPLETED THE HIGG INDEX FACILITIES
ENVIRONMENTAL MODULE
WERE RATED A B OR HIGHER,
A 9% INCREASE FROM 2014
WERE ACTIVE IN OUR BRAND AUDITING
COLLABORATION PROGRAM
COMPLETED THE HIGG INDEX
FACILITIES ENVIRONMENTAL MODULE
EMPLOYEES OF FINISHED GOODS SUPPLIERS
IN 5 COUNTRIES HAVE BEEN IMPACTED BY THE HERPROJECT
PROGRAM SINCE WE LAUNCHED IT IN 2008
CORPORATE RESPONSIBILITY TEAM
OF CR FIELD STAFF PARTICIPATED IN THE FAIR LABOR ASSOCIATION'S WORKPLACE FIRE SAFETY FACILITATOR TRAIN-THE-TRAINER PROGRAM
PARTICIPATED IN OUR WORKER WELL-BEING SURVEY DESIGNED TO BETTER UNDERSTAND WORKER NEEDS AND INFORM STRATEGIES TO IMPROVE OVERALL LEVELS OF WORKER SATISFACTION
PARTICIPATED IN OUR WORKER COMMUNICATION SURVEY DESIGNED TO HELP FACTORY MANAGEMENT ENHANCE COMMUNICATION.


We are committed to working with manufacturing partners that share our values of fair and ethical treatment of workers, as well as moving towards more sustainable manufacturing practices.
WE RECOGNIZE THAT WE ARE A SINGLE PLAYER IN A LARGE, COMPLEX, GLOBAL SUPPLY CHAIN. TO IMPACT MEANINGFUL CHANGE, WE NEED TO WORK WITH BRAND, INDUSTRY AND MULTISTAKEHOLDER PLAYERS TO:
Align on common standards for evaluating social and environmental impacts in our business and our supply chain. Standardization will enable greater efficiency in evaluation methods and comparability of results. Develop shared tools to reduce costs and improve methods for implementing social and environmental programs. Share resources with industry partners on specific projects, such as audit and capacity building, to reduce audit fatigue and increase collective impact.
SUSTAINABLE APPAREL COALITION
Signatory of the Social and Labour Convergence Project, facilitated by the SAC Served on the SAC Higg Verification Working Group and Higg Training & Capacity Building Team and piloted the new Higg Verification Protocol Served on the SAC Index Development Council and Product Task Team
OUTDOOR INDUSTRY ASSOCIATION
Served on the OIA Sustainable Working Group Advisory Council, the OIA Chemical Management Working Group Steering committee and chaired the OIA Social Responsibility Working Group
Served on the FLA Fair Compensation Technical Working Group
WE ARE MEMBERS OF THE FOLLOWING INDUSTRY AND MULTI-STAKEHOLDER GROUPS AND ACTIVELY CONTRIBUTE TO WORK STREAMS LED BY THESE ORGANIZATIONS:

Managing our operations efficiently with respect to resource use and reducing the climate impact of our owned and operated facilities.
Beyond the design, manufacture and lifecycle impacts of our products, the aspects of our business that have the second-greatest environmental impact are our global transportation, logistics and facilities operations. Compared to contract manufacturing, we have more direct control and influence over these operations and employ a number of standard operating procedures to support responsible and efficient resource utilization. Just as we are innovators in the product realm, our logistics and facilities personnel are innovators in this realm of our business.
We are committed to transporting our products using efficient, responsible shipping andpackaging practices, and to measuring and managing impacts associated with the operations of our global real estate portfolio. Efficient resource management in logistics and operations starts with standard operating procedures and guidelines that set the stage for consistent practices.
1ST GREENHOUSE GAS INVENTORY
RECEIVED AT LEAST ONE SOCIAL COMPLIANCE AUDIT
CONDUCTED A STUDY TO BETTER
UNDERSTAND
RECYCLING RATES
IN OUR U.S. RETAIL STORES
PER SQUARE FOOT, FROM 17.6 KILOWATT HOURS IN 2014 TO 17.3 KILOWATT HOURS IN 2015
ENGAGED EMPLOYEES GLOBALLY ON
THROUGH PLATFORMS SUCH AS THE ECO CHALLENGE AND OUR HONG KONG OFFICE'S "DO MY PART" INITIATIVE
SINCE 2009, GENERATED 968,240 KWH OF CLEAN ENERGY
TO DEVELOP A STRATEGIC ENERGY MANAGEMENT PROGRAM
10% REDUCTION IN POLYBAG MATERIAL INPUTS
THROUGH A PACKAGING REDESIGN THAT BETTER ALIGNED PRODUCT FOLDING DIMENSIONS AS WELL AS REDUCED WALL THICKNESS
EXECUTED A HEADQUARTERS EXPANSION
FOR LEED SILVER
STANDARDS
USING LEADING GREEN BUILDING DESIGN PRINCIPLES

Conserving natural spaces, inspiring people to experience the outdoors and building healthy global communities.
Columbia believes outdoor education and conservation efforts help ensure that future generations will be able to enjoy the great outdoors. We support nonprofit organizations around the world who share our desire to connect active people with their passions while supporting healthy communities. Through long-term partnerships, grant funding, donations, volunteerism and humanitarian support, Columbia is dedicated to giving back to our communities and conserving the outdoors in a dynamic, meaningful way.
IN COMMUNITIES AROUND THE WORLD
HOURS TOWARDS VOLUNTEER ACTIVITIES
NONPROFIT ORGANIZATIONS WITH DONATIONS, GRANT FUNDING AND/OR PRODUCT SUPPORT
TO CONSERVATION AND OUTDOOR EDUCATION PROGRAMS
OF EMPLOYEE CHARITABLE GIVING TO NONPROFITS AROUND THE WORLD.
IN A ROW OF THE CONSERVATION ALLIANCE
SUPPORTED LOCAL AND NATIONAL OUTDOOR EDUCATION GROUPS WITH DONATIONS AND PRODUCT SUPPORT.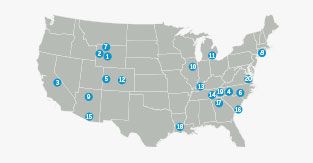 Working with our specialty retailer partners allows us to identify the most impactful nonprofit organizations and projects that best serve our communities. Since 2012, Columbia has partnered with the Grassroots Outdoor Alliance (Grassroots), a group of independent outdoor retailers across North America, to administer the Columbia/Grassroots Belay Grant Program.

This program identifies local conservation and outdoor education projects most in need of grant funding. Grassroots and Columbia share a mission of promoting long-term environmental stewardship on local, national and global levels. In 2015, Columbia awarded $100,000 in grant funding to 20 nonprofits selected by Grassroots members.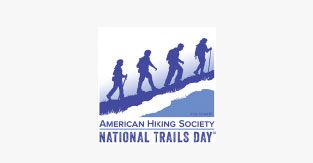 As a long-term supporter of the American Hiking Society and official sponsor of National Trails Day®, Columbia is proud to support the only national organization that promotes and protects foot trails, their surrounding natural areas and the hiking experience.

As a national voice for hikers, the American Hiking Society is a champion of conservation issues, helps build public and private partnerships, supports volunteer stewardship and provides critical resources to help plan, fund and develop trails.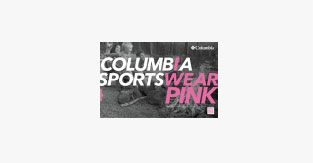 Since 2007, Columbia and the National Breast Cancer Foundation have partnered to create I Wear Pink, a Columbia apparel collection for women and men branded with the pink breast-cancer-awareness ribbon.

For each item sold-in to retailers in North America, Columbia and participating retailers donate $1.00 ($.50 for each hat) to the National Breast Cancer Foundation.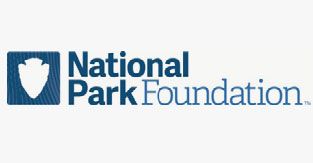 FIND YOUR PARK EXPEDITION
As a multi-year partner of the National Park Foundation (NPF) and official outfitting sponsor for NPF's 2015 Find Your Park Expedition, Columbia supports NPF's mission to connect all Americans with their rich natural, historical, and cultural heritage preserved by the National Park System.

Since 2013, Columbia has partnered with NPF, American Latino Heritage Fund, and REI to provide immersive national park experiences for young, urban multicultural communities. Specifically, Columbia provides financial and product support for these initiatives, including outfitting each Find Your Park Expedition participant.